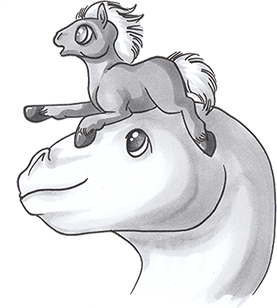 Welcome to Dinosaur and Pony Studio, home of the art of Lindsay Peltz!
Sometimes I turn on my webcam while I work. You can watch me draw and have a chat! At the moment I don't have a set streaming schedule but I'm most likely to be online after 7pm Pacific time for an hour or so.
Upcoming events
Pulp City Indie Craft Bazaar – December 5, 2015 – Prince George, BC
VancouFur – March 3-6, 2016 – Vancouver, BC
Let's social media!
DeviantART – dinopony
Twitter – dinosaurandpony
Facebook – Dinosaur and Pony
Tumblr – dinosaurandpony